Craft the most creative, engaging pet profiles with our PetGPT AI Writer! Powered by the world's leading
OpenAI ChatGPT
technology, our intuitive AI writing tool empowers you to effortlessly generate exceptional content, ensuring your pets receive the attention and response they deserve.
PetGPT offers a fun variety of writing preferences that enhance pet profiles into skillfully crafted content. Simply choose your creative writing style, tone, perspective and language, and our mascot Skitty will fur-riously craft the masterpiece for you within seconds.
Unleash the pawsome magic now at our website or mobile app!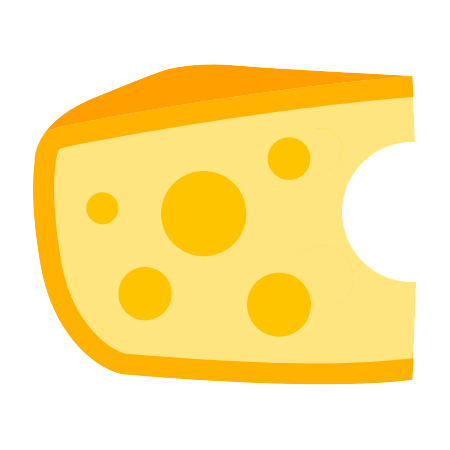 Nibbles are bite-sized points highlighting crucial aspects of a pet, allowing prospective adopters to understand the most significant information with a quick glance.
Showcased on pet profiles, this summary is automagically generated by our PetGPT AI Writer based on the pet description, available in English, Bahasa Melayu and Chinese. The full pet write-up is also automatically translated between these 3 languages for wider exposure.
This is an experimental feature. Please
inform us
of any inaccuracies or problems.
How much does PetGPT cost?
It is FREE if you have PetGPT credits. We have distributed over RM35,000 of free credits to rescuers during the launch, and will continue granting more over time as we receive donations.

Each AI writing requires 1 credit. If you wish to create more writings, it will only cost a small fee of RM0.99 RM2.00 (50% off)! You can top up your account balance here.

PetFinder is required to pay technical infrastructure and OpenAI licensing fees for every word generated by PetGPT, so this small fee will help subsidize our costs.

At RM0.99, PetGPT is likely a hundred times cheaper (and faster!) than hiring a copywriter!


How do I view my previous PetGPT writings?
After launching PetGPT, please click on the top History tab to view past writings for that pet.


How do I improve the writing results?
PetGPT will try to closely follow the tone, style, perspective, etc that you chose. How effective the result is largely depends on your original content.

Below are ways to improve your results:

Write your original content in simpler sentences. Complex structure may reduce PetGPT's ability to infuse new style and tone.
Include important pet characteristics, background story and other details. This will give PetGPT more points to write on.
Try not to use too many emojis or other non-standard characters in the content, as this may hinder PetGPT's understanding of the sentence.




Am I allowed to use this content elsewhere?
Yes, certainly! Feel free to use it anywhere and everywhere. That is our primary aim, to help rescuers create more impactful pet profiles, be it on PetFinder, blogs or social media.

For social media, we suggest that you use the Compact content length to keep it concise and effective.


What types of pets are supported?
All animal types on PetFinder are supported. PetGPT automatically recognizes the type, gender and statuses (i.e. adoption, lost & found) based on your pet profile.


How many words would the generated content be?
The content is generated on a best-effort basis by the AI system. The word count listed (300 words for Standard, 80 for Compact) only serve as guidelines for the system, but the actual content length depends on many factors, such as your original content's details and the writing style. So Standard content could potentially have up to 300 words, but not necessarily so; while Compact content may end up with more words.


Can I use PetGPT to create non-pet content?
PetGPT is specifically tailored for pet-related content. If you fill in content unrelated to a pet, the results may not be as expected (you can still try!).


Is PetGPT available on PetFinder website and app?
Yes! You can access it when creating / editing pet profiles at both our desktop website and mobile app.


Something doesn't work. Can you help me?
If you have any questions, please contact us for further assistance.


Terms & Conditions
By using PetGPT, you agree to the following Terms & Conditions:

Any credits used or fees paid are non-refundable
PetFinder is not responsible for any content generated by PetGPT
PetGPT may not be used to create content deemed abusive or in violation of the user country's laws. Any such occurences will result in the termination of the user's account.